Jerald L. Ostdiek
Scottsbluff Attorney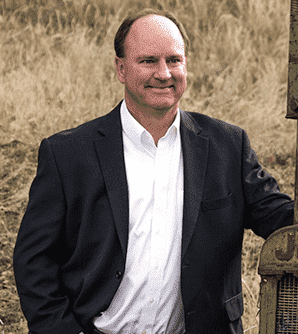 Jerald L. "Jerry" Ostdiek has been practicing law with Douglas, Kelly, Ostdiek, Snyder, Ossian and Vogl, P.C. since 1992. Jerry's area of practice is focused onSchool Law, helping injured and disabled persons in cases involving Personal Injury, Workers' Compensation claims and Social Security disability claims. Jerry represents Western Nebraska Regional Airport, numerous school districts, the City of Bayard, Sanitary and Improvement District, and several insurance companies regarding defense of personal injury and workers' compensation claims. Additional areas include estates, trial litigation, bankruptcy and landlord/tenant matters.
Jerry was born in David City, Nebraska, and grew up in Bridgeport, Nebraska, where he graduated from high school. He obtained his Bachelor of Arts degree from the University of Nebraska – Lincoln in 1988, and graduated from the University of Nebraska College of Law in 1992. Jerry has been a member of the Nebraska State Bar Association and the Scotts Bluff County Bar Association (past President) since 1992. He is a member of the Nebraska Workers' Compensation Section, the Nebraska Council of School Attorneys (currently President), and an alternate on the Nebraska Judicial Nominations Commission. He has been a presenter at numerous school law seminars.
Jerry is currently the Chairman of the 12th Judicial District Board of Mental Health, has served as President of the Nebraska Lawyer's Trust Account Foundation and has been an exofficio member of the Nebraska State Executive Committee. He is a Director on the Nebraska State Bar Foundation and a Nebraska State Bar Foundation Fellow.
Jerry has served as a board member and President of the University of Nebraska Panhandle Alumni Association, and has been a board member and held offices in the following organizations: Scotts Bluff County Family Preservation Project, Panhandle Daycare Center, Inc, St. Agnes School Foundation, Panhandle Humane Society and the West Nebraska All Star Sports Committee.
Jerry has been involved in coaching youth sports and activities, including Carpenter Center tackle football league, AYSO soccer, YMCA flag football, Gering organized baseball, YMCA basketball, youth wrestling, the Scottsbluff High School mock trial team, and a dance Dad. He has also been a high school CCD teacher at Christ the King Catholic Church, Gering Ne. Jerry is married and has three children.
Jerry is BV® Distinguished Peer Review Rated by Martindale-Hubbell® for his professionalism and ethics.