Amanda M. Vogl
Attorney in Chadron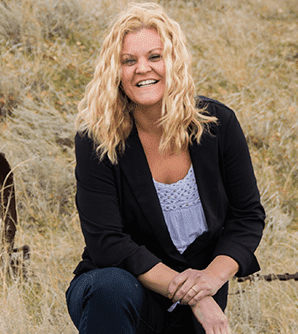 From a young age, Amanda decided that she wanted to help others. Even as an elementary student, she spearheaded projects relating to homelessness, hunger, poverty, endangered animals, and environmental awareness. In high school, she traveled to third world countries to help operate free health clinics, build homes, and schools.
While in college, Amanda worked with mentally and physically disabled persons and gained yet another valuable perspective on life. After that, she took a job working with children and, in her final year of college, became a substitute teacher and directed the local after-school program. While there, she worked with children to teach them about their ability to make a difference in the world. She taught them about awareness of the plight of others and worked to raise money for cancer and UNICEF, for example.
Amanda believed that becoming educated was one of the best ways to put herself in a position to help others. After graduating from UNL College of Law with her juris doctorate in 2010, she decided a versatile law practice would allow her to focus on the things important to her and to best serve her clients and community. Since entering the practice of law and becoming a licensed member of the Nebraska Bar Association, her passions have included working with children in foster care, victims of abuse, and with the elderly.
With the encouragement from her firm, she has also continued to give back to the community. She has helped local charities to obtain 501(c)(3) status at little to no cost, has volunteered hours of service as guardian and conservator to elderly persons without family or friends to care for them, has been actively involved in the lives of local foster children and has continued involvement in community fundraising for various charities. Amanda is proud to be a part of a law firm that allows her the flexibility to pursue the things that make a difference to her and to the community.
It is no surprise that Amanda has structured her law practice in a way that allows her the ultimate flexibility to serve her clients and her community. She operates two offices, one in Crawford and the other in Chadron, NE. With this, she hoped to bring quality legal services to a community that has traditionally been underserved. She also wanted to use her education, abilities and law practice to help her clients and the surrounding communities. Amanda has a versatile law practice and helps her clients in the following areas:
Family law including divorce, custody, visitation and child support matters
Real estate transactions including the buying and selling of real estate
Business planning such as selecting and establishing business entities
Estate planning, including the drafting of wills and trusts, for example, and handling probates, or otherwise helping with estates after the death of a loved one
Juvenile law including active representation of children in the foster care system
Criminal defense for those accused of criminal activity
And various civil litigation

"The American system of justice is an adversarial one and everyone within that system deserves an advocate. It is my job to advocate for my clients, to provide a voice for some who may not otherwise be heard."